What to Visit in Spain?
Maybe you're planning a trip to Spain, or maybe you've already booked one. Either way, you might still be wondering what to visit as a tourist in Spain?
Spain is a country full of culture, history and great food.
Here are some ideas and suggestions of things to see in Spain.
Towns and Cities to Visit in Spain
There are lots of towns and cities to see in Spain. Ranging from bustling cities of millions, to small, quaint towns. Here are some worth considering for your visit.
Girona, Catalonia
One of Spain's best preserved mediaeval towns and worth a trip. It's full of history. Especially the Old Quarter.
With soaring houses on the waterfront, painted in vibrant yellows and ochres, the town is beautiful. You can see the two hundred years of Arabic influences on the town in its narrow streets near the town centre.
An archaeological walk will let you see the town's other influences. From the Romans, to the cobbled Old Jewish quarter. There's even some of the more modern buildings.
If you get tired of all those lovely streets to explore, the town offers plenty of restaurants and shops to visit and enjoy as well.
Ronda, Andalucia
Another town with rather stunning views and buildings is Ronda. Despite being near Malaga, this town is far from what you might expect in the region. It is the largest of the region's famous "White towns".
Perched atop a gash in the mountains, this town's main attraction is the stunning bridge across the Río Guadalevín.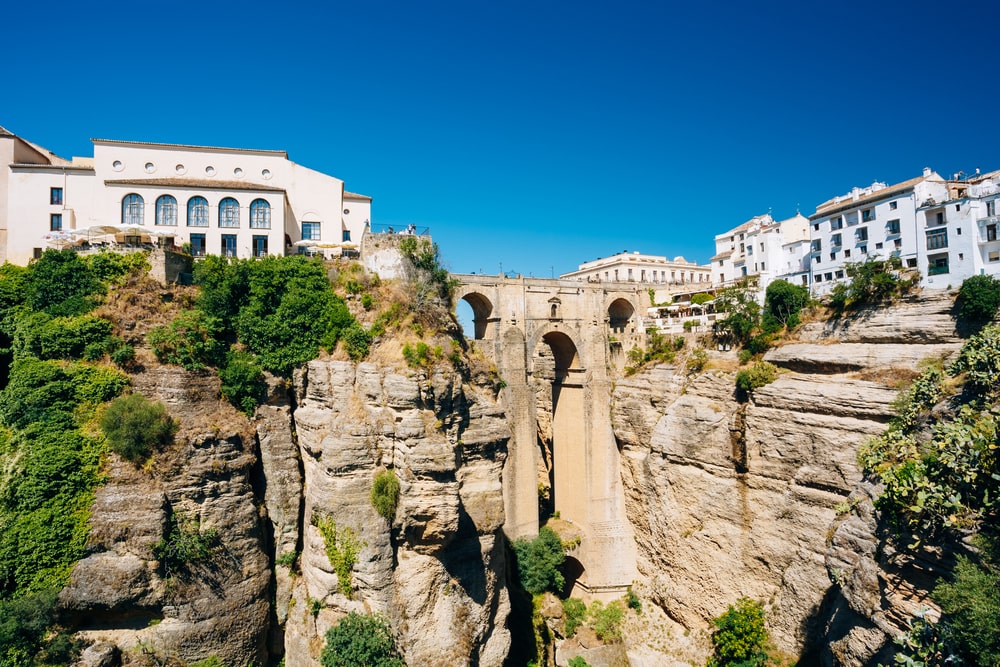 The town's history is awash with rebels, bandits and outlaws. You won't struggle to find museums to stroll through.
It was also a favourite of Orson Welles and Earnest Hemmingway, so you'll be in good company.
Setenil de las Bodegas, Cadiz
Another breathtaking town worth visiting in Spain, is Setenil de las Bodegas.
Like many places in Spain, this one is built around an old Arabic castle. However unlike other places, the 3,000 inhabitants have built the town in and around the very rocks of caves and cliffs around them.
It's an interesting place to wander around. Since people have been living in the region since prehistoric times, it is dripping in history.
The town has many festivals such as the Feria de Setenil de las Bodegas. Taking place in August, it includes concerts, flamenco dancing and horse riding and lasts for a few days.
Whichever town or city you choose to visit while in Spain, remember your Spain travel insurance. That way you'll be covered for lost belongings, cancelling your trip, or any unexpected medical treatment you might need.
Buildings to Visit in Spain
There are many beautiful places in Spain. Sometimes, a single building is so breathtaking that it's worth a trip all on its own. While La Sagrada Família in Barcelona is amazing, here are some other buildings you might want to pay a visit to.
Alhambra Palace
This magnificent palace in Granada was built in 1238. It has a long history under both Muslims and Catholics. The impressive red tinted walls played host to the Spanish royal court from 1492.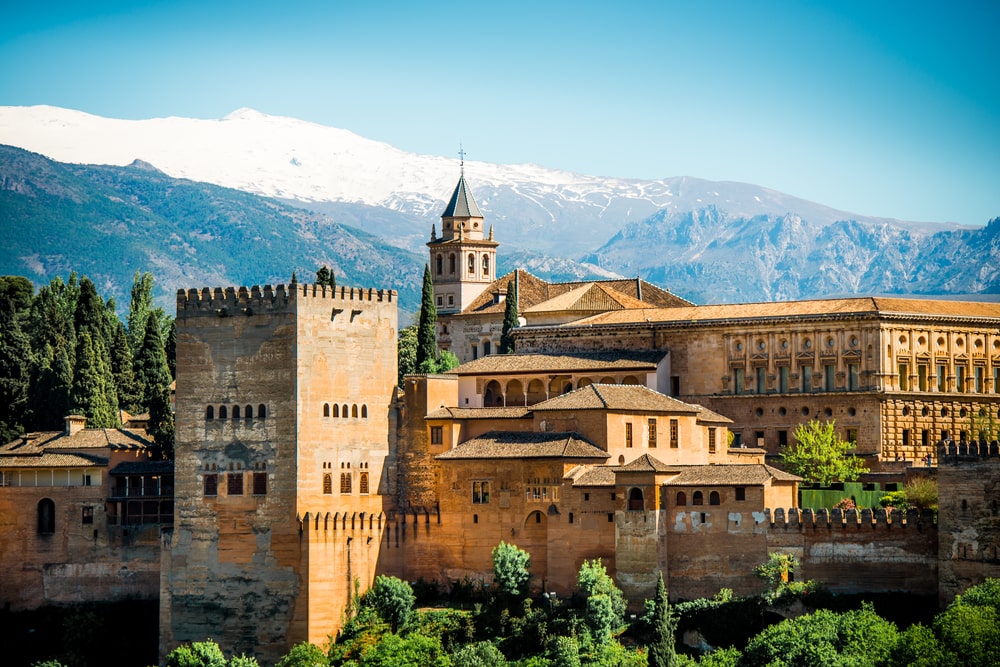 With plenty of tours and walks available, and wonderful views, Alhambra is a great way to spend a day in Spain.
Santiago de Compostela Cathedral
Barcelona's cathedral gets a lot of attention. Equally stunning is the cathedral in Santiago de Compostela, the regional capital of Galicia.
The building houses a shrine to St James the Great, one of the twelve apostles and the patron saint of Spain. This makes the cathedral one of only 3 churches in the world built over the tomb of an apostle.
In addition to being a beautiful building in a beautiful city, fans of the Sharpe books might recognise the name.
La Boqueria Market Barcelona
If you want to experience some amazing food, Spain is a great place to visit.
If you're in Barcelona, be sure to check out the La Boqueria food market. Open Monday to Saturday, this huge market sells amazing food and other goods from all over Spain and the world.
It is home to a number of bars and restaurants to stop in and soak up the atmosphere and aromas.
For information about the culture and traditions of Spain, read the InsureandGo blog!
When is the best time to visit Spain?
Given it's mild and relatively dry climate, there's not really a bad time to visit Spain. It just depends on what you want from your trip.
Generally the best time to go is either in late spring (April – May) or in the autumn (September-October). During these times it's warm but not too hot, and largely dry.
If you are going in the summer, and are worried about the heat, northern Spain is cooler than the southern coast. It's a beautiful part of the world.
While it gets cooler in winter, it's warmer than England. In winter, Spain comes alive with music and food festivals, though these can be found throughout the year too.
Regardless of when you visit, don't forget your travel insurance.