Specialist Travel Insurance
Hassle-free. Get a quote in seconds.
Are you planning a trip to Thailand?
Before buying travel insurance for your trip to Thailand, there are a few things you might want to think about:
Firstly, the cost of your trip – If you have to cancel it's important to know that you can get your money back
How much medical coverage you have – No one wants to think about becoming ill or having an accident abroad but, unfortunately, it does happen
• The activities you're likely to be doing – If you're planning on an

 

adventure sports travel, we can offer you extra cover if needed
And don't forget to check the

 

latest travel advice for Thailand from the FCDO
Our Coronavirus Travel Insurance is rated Superior by a leading UK Consumer Champion. All of our policies will cover you if you catch Coronavirus.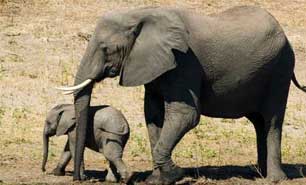 We can cover your kids for free!
If you're going away with your children, we can cover them on your policy at no extra charge, whether you buy an annual policy or single trip cover.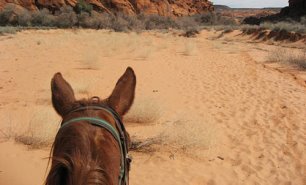 We cover over 50 activities!
All of our travel insurance policies come with cover for over 50 activities and sports as standard, so you can get up to more on your trip.
What is covered with travel insurance to Thailand?
As standard, our policies cover for over 50 sports and activities, so you can get up to more on your holiday. We also offer a range of benefits, some of which include:
Medical expenses and hospital benefit
Personal accident and liability
Cancelling and cutting short your holiday
Abandoning your trip
Delayed departure
Accommodation cover
Personal belongings and baggage
Personal money, passport and travel documents
Legal expenses
We want you to have the best experience on your trip to Thailand, so we've listed some interesting facts, as well as other important information that you might need to know before you travel.
Currency
Thai baht
Most common languages spoken
Thai
Capital
Bangkok
Continent
Asia
Population
Approx. 69 million
Plug type
Plug types A,

B,

C,

F

and

O
Driving side
Left-hand side
Seasons

Spring – March to May

Summer – June to August

Autumn – September to November

Winter – December to February

Laws
Local laws and customs
Do I need a visa for Thailand?
People who hold a British passport can travel to Thailand and stay there for 30 days without a visa – this is known as visa exemption. If you're planning on going for longer, whether it's to work or to travel, you will need to get the appropriate visa to cover your stay.
You can find full details regarding visas and entry requirements here.
What travel insurance do I need for Thailand?
It's important to buy travel insurance for Thailand. The exact policy you need will depend on your plans. Our single trip policies cover a holiday of up to 365 days. On annual policies, Thailand is covered under our Worldwide travel insurance.
How much is travel insurance to Thailand?
Travel insurance for Thailand doesn't have to be expensive. At InsureandGo, we offer a choice of policies to suit your holiday and your budget. The final price will depend on the type of trip and how long you stay. Think about the cost of your flights and accommodation, and make sure you're fully covered.
Can you help if I need medical treatment while in Thailand?
Yes – all our policies come with access to our 24-hour emergency assistance team, so there will always be someone here to help you if you become ill or are injured while abroad.
If you need emergency medical assistance just give our team a call any time, day or night.
Healthcare in Thailand
There are a couple of different healthcare options in Thailand which offer good medical services to travellers.
Thailand has a government run healthcare service which is funded by the Ministry of Public Health. Although this government-funded health care has a good service, it can often be overcrowded, resulting in long waiting times.
Another option would be to go private. As Thailand is one of the leading medical tourism destinations in Asia, the private hospitals have excellent medical facilities and staff.
Find more information about healthcare in Thailand here.
Did you know…?
The durian fruit is banned from some Thai hotels and aeroplanes because of its pungent smell, once described as a mix of "pig-mess, turpentine and onions, garnished with a gym sock". Now don't let that put you off.
In Thailand, a wedding gift of a pair of Siamese cats is supposed to bring good luck. Queen Elizabeth II and Prince Philip were given a Siamese kitten when they married in 1947, one of 2,500 gifts. Hope they unwrapped it before the honeymoon.
King Mongut of Thailand (then Siam) offered elephants to the US president and French emperor. Abraham Lincoln politely declined, but Napoleon III accepted and immediately sent a ship to ferry them to Paris Zoo. They had no bags, only trunks.
Three-nippled James Bond villain Scaramanga had his evil hideout in Phang Nga Bay, Thailand. The striking top-heavy limestone islet, Khao Tapu, where he hid his laser is known geologically as a karst. Was it chosen by a karsting agent?
The "original" Siamese twins, Eng and Chang, were born in Thailand in 1811 when it was called Siam. They became world famous in travelling shows. Despite being joined from breastbone to navel, they each married and had 21 children between them.