Top Tips for Family Road Trips!
Getting away with the family is a great experience, and can make memories that last a lifetime. If you're hitting the road this summer, check out our top tips before you get the kids and the luggage loaded up.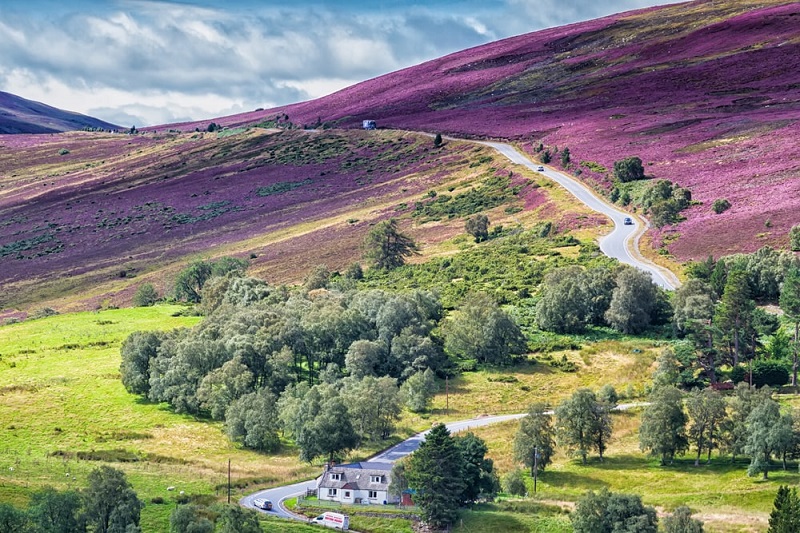 Check your car before you leave.
While you may use your car everyday for short distance drives, you should always check it before you set out on a long trip. Noone wants to start their holiday sitting on a hard shoulder waiting for a tow! The ideal time to give your car a once over is about a week before you go. Check the tyres are inflated, your battery is charged, and top up your fluids. It's also a good idea to check any children's car seats.
Pack Smart.
Packing your car can be a challenge, but there are some general rules that can make your life easier. When it comes to your boot, put the heavier items at the back, towards the centre of the vehicle, and the larger items towards the front of the boot. Always remember that first in is last out when it comes to bags. Think about things you might need on the trip and make sure you can easily reach them. Either keep them with you near your seat, or if you must put them in the boot, make sure they're on the top and easy to get to.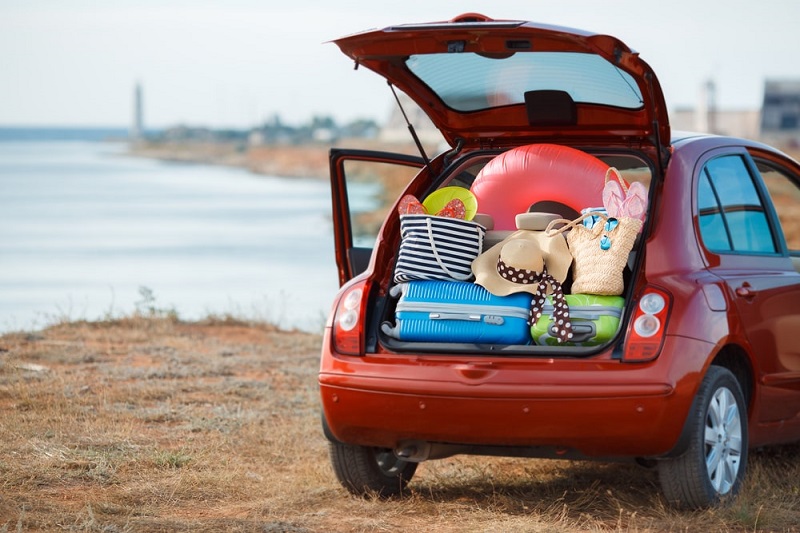 Bring a road sickness kit.
You may already have a first aid kit in your car boot, but for long trips consider making a smaller kit for the glovebox. Even if your children haven't been carsick before, bring some supplies just in case, especially if it's their first long ride. Pack some kid friendly medicine, bags and wet wipes.
Make some kits to keep the kids entertained.
For younger kids, games like 'I Spy' can help pass the time. But don't rely solely on them, if only for your own sanity! Organise small self-contained activities, such as some lego in a tupperware pot, or a colouring book and pencils.
Older kids and teens will probably spend most of their time on the phone with their headphones in, but consider making a road trip playlist with songs chosen by everyone. This might get teenagers a bit more involved. (Plus it saves you having to listen to Baby Shark seventy three times.)
To help on space, consider putting an over-the-door shoe organiser over the back of the front seats. This will give you plenty of places to keep the activities and snacks that the kids can access.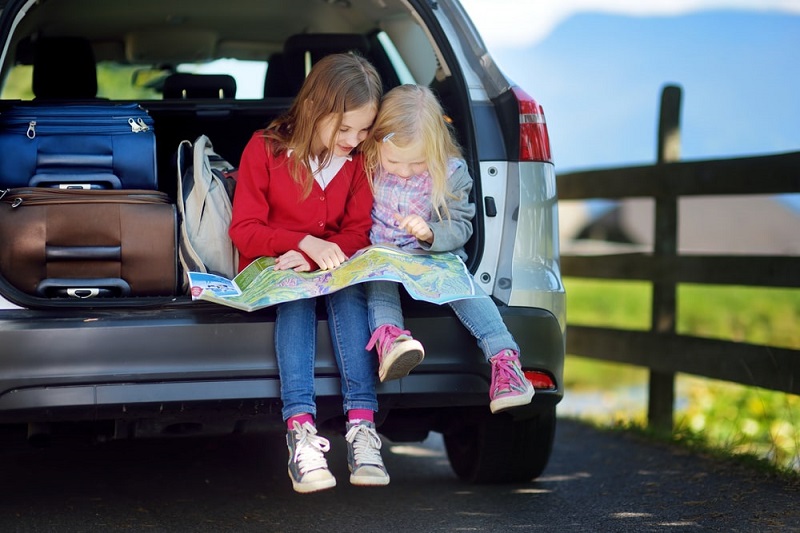 Bring snacks and drinks.
Make sure you pack plenty of snacks. Fresh fruit and vegetables are easy to store and provide some healthy energy if anyone is flagging. Make sure you bring some favourites in case the kids get unruly. Be sure to bring some drinks but don't over do it – you don't want to be stopping for the toilet every few miles!
Take plenty of breaks and share the driving.
If you can, consider sharing driving duties. Even if you feel like you can drive the whole way, we all know how draining a few hours at the wheel can be. When you stop for a break, switch drivers if possible. That way you can get involved in the fun and games, or have a nap if you need it. Don't force yourself to drive if you can switch it up. The UK government recommends a 15 minute break for every 2-3 hours of driving.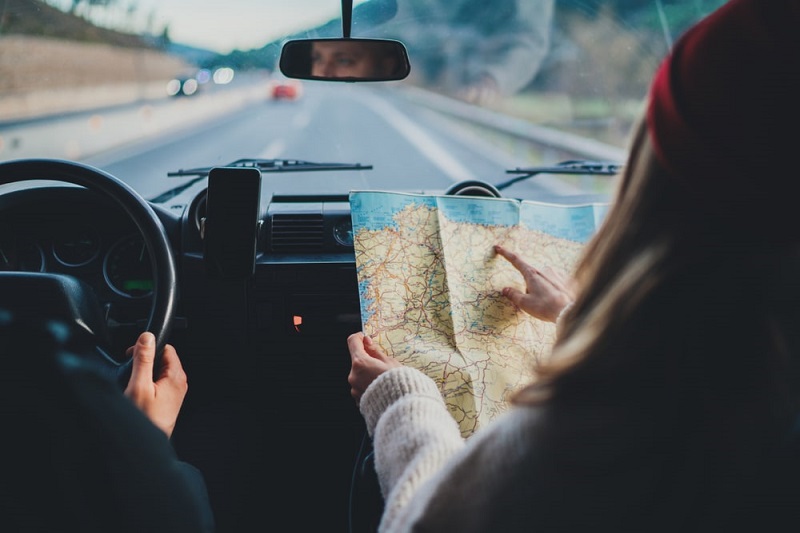 Hopefully these tips will help make your drive as stress free as possible, and maybe even fun. Remember even for UK trips it's important to have UK travel insurance.
Author notes
Written by Russell Wallace, Content Creator at InsureandGo