We put a lot of thought into the pictures we use in our billboards and the videos we use in our TV ads for travel insurance; we've written about it before. One of the videos we've been using in our TV adverts since last year is a lovely train, slowly moving along a track. We knew it was pretty, and that it captured the serene feeling you get when you're on holiday somewhere pretty, but we didn't know just how popular it was going to be!
Since this advert went out, we've received a steady stream of emails, tweets and comments asking us where the train is. Well, for those of you who asked, you already know! But for the rest of you, we can reveal that it's the…
Peak Tram in Hong Kong!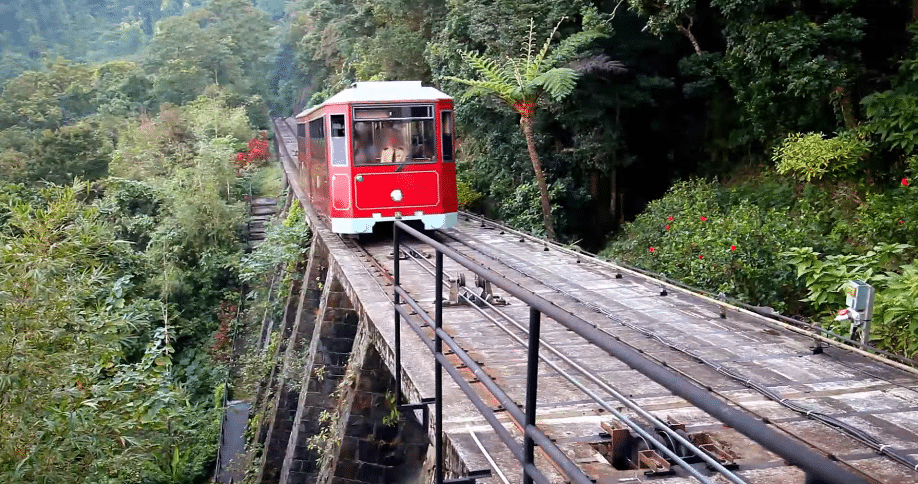 The Peak Tram is a funicular railway, which is basically a cable railway that goes up a hill, cliff or mountain. It starts in the middle of Hong Kong, on Garden Road, and travels up to Victoria Peak (hence the name).
The tram started operating in 1888, which probably makes it only slightly older than the trains on the London Liverpool Street to Southend line! It was clearly a success as it carried 800 passengers in its first day alone! Today, over four million people ride the Peak Tram each year. With any luck, our TV ads might help to increase that number a little bit!
Looking at these photos, you can see why it's so popular; it's a very pretty route! And, besides, who wants to wear themselves out walking up a mountain when you can just sit down for a few minutes and look out the window of a tram instead?
Have you ridden on the Peak Tram before? Are you going to soon? Or have you seen our ad and now have the urge to hop aboard? Tell us in the comments!