Compare InsureandGo with John Lewis travel insurance
We might not be John Lewis but, if you're looking for travel insurance, we still think we can help you.
John Lewis travel insurance isn't available any more, they've stopped selling new policies, so you're going to need to find an alternative. Why not give InsureandGo a try? We're travel insurance specialists and offer a range of policies to suit every trip. If you were looking for travel insurance from John Lewis, see how our's compares instead.
Why choose InsureandGo rather than John Lewis travel insurance?
We've covered over 27 million people since 2000, so we really know what we're doing.

Our Gold and Black policies have been given a 5 star rating by the independent experts at Defaqto.

Our travel insurance has no upper age limit.

We offer four cover levels – Budget, Silver, Gold and Black – so we're sure to have travel insurance to suit your trip.

All our policies come with access to our 24 hour emergency assistance team.

We consider all pre-existing medical conditions, so get a quote if you're looking for travel insurance with medical conditions.
What's covered with InsureandGo travel insurance?
All our travel insurance will cover the following:
Medical expenses. If you get ill or injured abroad, we can help cover the costs.

Cancellation cover. If you have to cancel your holiday, we can refund any lost expenses.

Covid cover. All our policies will cover you if catch Coronavirus, either before you go or while you're abroad.

Flight delays. If you're stuck in the airport for hours, you can claim some money back.

Baggage cover. If your luggage is lost, damaged or stolen, we can help you replace your stuff.

Activity and sports insurance. From abseiling to yoga, bungee jumping to zip-lining, we cover over 100 sports and activities.

Lots and lots more!
Check out our policy wording for full details of these and the other policy benefits.
What else can be covered?
We offer a range of extras so that you can tailor your policy to your trip. These include:
Winter sports cover. If you're going skiing or snowboarding, you'll need to add this cover to your policy. It covers you for the activity, as well as your equipment, lift passes and pre-booked lessons.
Cruise cover. We only cover cruises if you've added this to your policy. It protects you against missed ports, cabin confinement due to illness and missed departures. (Not available on Budget policies.)
Business cover. If you're travelling for work, you'll need to add this cover to your travel insurance. (Not available on Budget policies.)
Golf cover. If you're off on a golfing holiday, you'll need to add this cover for your clubs and green fees. (Not available on Budget policies.)
So whether you were looking for a new policy, or a replacement for your old John Lewis travel insurance, InsureandGo can help. It's quick and easy to get a quote online.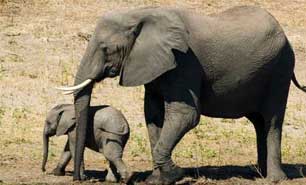 We can cover your kids for free!
If you're going away with your children, we can cover them on your policy at no extra charge, whether you buy an annual policy or single trip cover.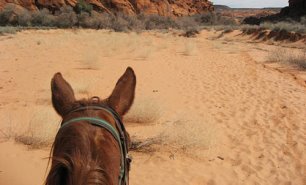 We cover over 50 activities!
All of our travel insurance policies come with cover for over 50 activities and sports as standard, so you can get up to more on your trip.