We all love the feeling of warm sand between our toes on holiday. But if you fancy something different from the typical beach getaway, the world has some incredible dunes to explore.
Each sand dune is unique and ever-changing, sculpted by the wind and sand. These natural wonders come in every shape and size.
A visit to any of these magnificent mounds would take your travel experience to the next level.
The singing sands of Badain Jaran – Mongolia and China
Found in a vast section of the Gobi desert, these are also known as the "booming dunes". If you're quiet enough during your visit, you can hear the low-pitched rumble of the moaning sand.
Scientists believe this is due to seismic activity beneath the ground. While you can hear the sand singing in various places around the world, Badain Jaran is considered one of the best spots to experience it.
The Great Dune of Pyla – France
Head just over 37 miles from Bordeaux, and you'll find Europe's tallest sand dune. It's more than a mile and a half long and stands over 360 feet (110 m) above sea level. More than a million visitors come to see this sand dune every year. If you're heading to France, why not take a day trip to Pyla and then relax by the sea?
Sossusvlei – Namibia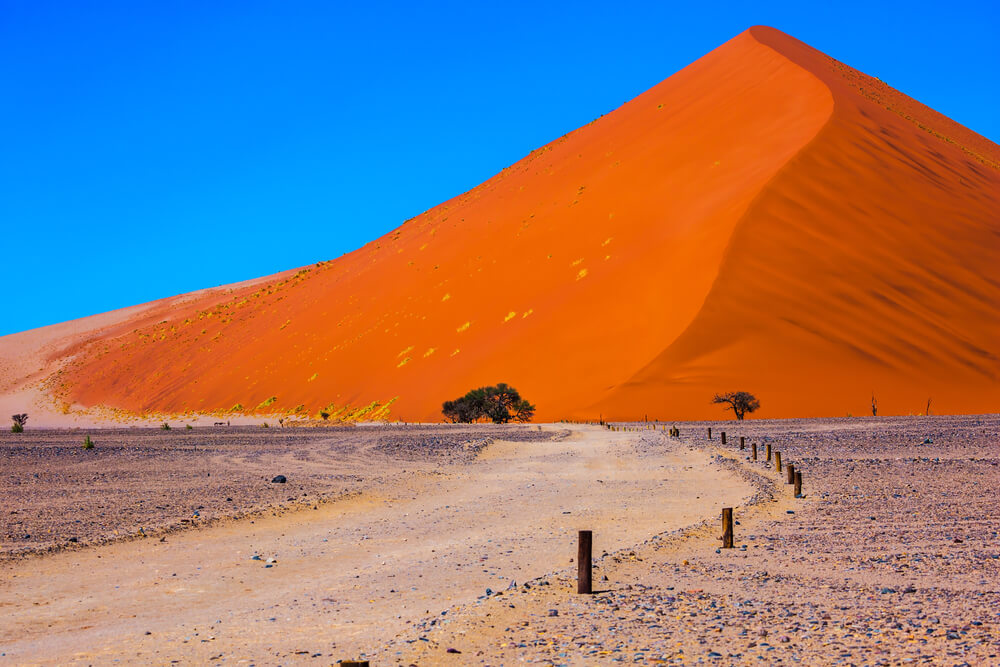 Namibia is known for its fantastic safaris and unique ruggedness. The majestic red dunes of Sossusvlei are the jewel in the country's crown. The tallest dune, known as Big Daddy, rises about 1,066 feet (325m) into the sky.
If you don't fancy the climb, you can ride in a 4×4 to see the unbeatable view from the peak.
Duna Federico Kirbus – Argentina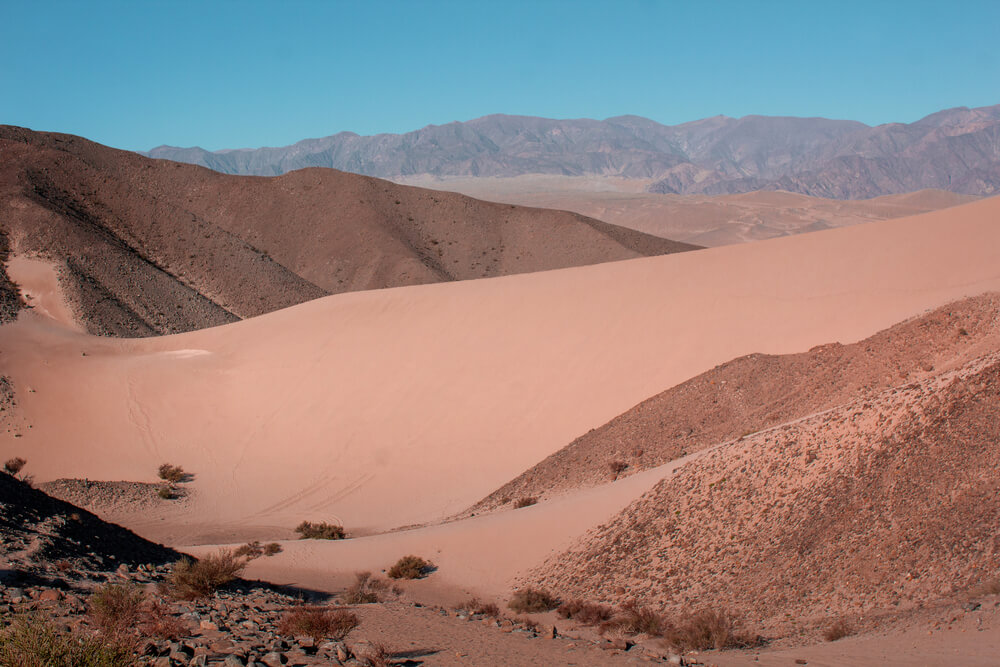 To visit the tallest sand dune in the world, you need to head to Argentina in South America. Named after the man who discovered it, Duna Federico Kirbus rises to a whopping 4,035 feet (1,230m). Amazingly, this pile of sand is only 377 feet (115m) shorter than Ben Nevis, the tallest mountain in the UK.
A visit to Duna Federico Kirbus is genuinely a unique experience you'll remember for the rest of your life.
We hope we've inspired you to explore some of the many sand dunes you can find across the globe. From Cornwall to Australia, there are countless opportunities to enjoy the sand between your toes.
If you're visiting one of these sand dunes, take your bucket and spade. Just remember to buy your travel insurance as soon as you book your trip.