If you love to try new cuisines and flavours but also care about the environment and reducing your impact, you might be interested in zero waste dining. 
Zero waste dining is a concept that aims to eliminate or minimise food, packaging, and energy waste in restaurants and bars. It's good for the planet, your wallet, and your health.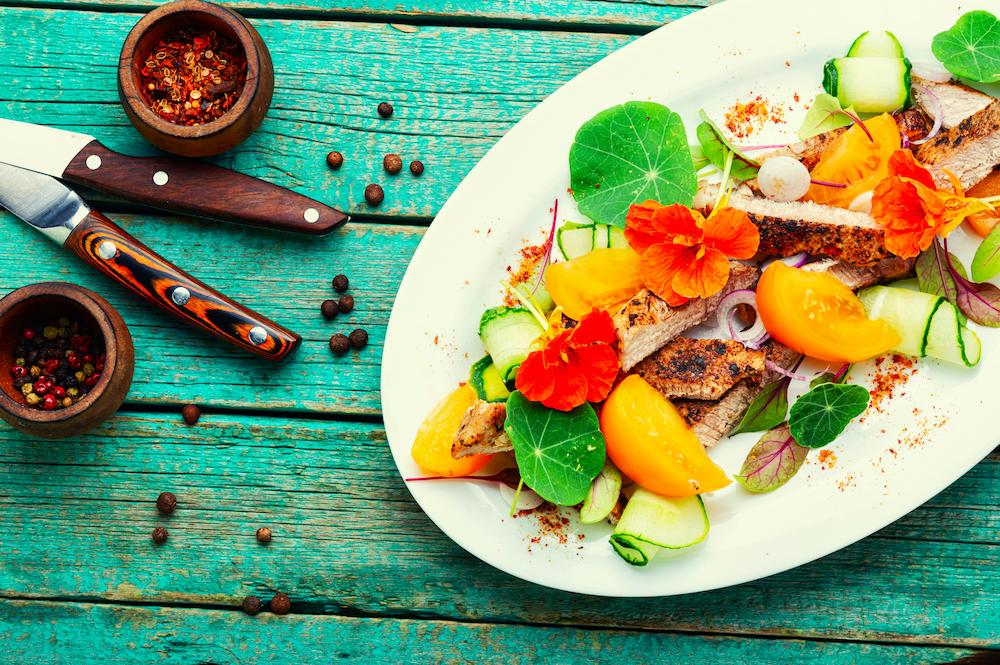 Here are some of the best zero waste restaurants you can visit on your next holiday.
Nolla Restaurant & Bar – Helsinki – Finland
Nolla is Finland's first zero waste restaurant in the heart of Helsinki. Nolla means zero in Finnish, and they aim for zero waste in every aspect of their business. They work closely with their suppliers to get only what they need, without packaging or plastic. They also make everything from scratch on site, using fermentation, preservation, and dehydration techniques. 
They don't have a bin in their kitchen; instead, they compost their food scraps or donate them to local farmers. Their menu is based on Nordic cuisine with an international twist, featuring dishes like smoked trout with horseradish cream or beetroot tartare with black garlic aioli.
Boragó – Santiago – Chile
Boragó is one of the best restaurants in Latin America and one of the most sustainable. Boragó follows an endémica philosophy, using only native ingredients from Chile's diverse landscapes, from the Andes mountains to the Pacific coast.
They work directly with small-scale producers, foragers, and fishermen and respect nature's seasons. They also minimise their waste by using every part of the ingredients, including stems, skins, and bones.
Their menu is an adventure that showcases Chile's rich biodiversity and culture, featuring dishes like lamb cooked in clay with wild herbs or sea urchins with seaweed and flowers. Boragó is a both restaurant and a research and development centre that explores new ways of cooking and preserving Chile's natural heritage.
The Albright – Santa Monica – USA
The Albright has been a family-owned seafood restaurant on the Santa Monica Pier since 1977. It is the first and only restaurant on the pier to be certified as a Green Business by the City of Santa Monica. The restaurant has implemented various measures to reduce waste, such as composting food scraps, using biodegradable packaging, donating excess food to local shelters, and sourcing ingredients from local and organic farms. 
They also offer a variety of vegan and gluten-free options and a menu that changes daily based on the availability of fresh and seasonal seafood. Whether you're craving classic fish and chips, a spicy shrimp taco, or a grilled salmon salad, you can enjoy your meal with a stunning view of the ocean and the pier.
Azurmendi – Larrabetzu – Spain
Azurmendi is not just a restaurant; it's an experience. Located in the Basque Country, this three-Michelin-starred restaurant is in a futuristic building resembling a greenhouse. The building itself is designed to be eco-friendly, with solar panels, rainwater collection, geothermal energy, and natural ventilation. 
The restaurant also grows vegetables, herbs, and fruits in its organic garden and uses local and seasonal products from nearby producers. Azurmendi is known for its innovative and creative cuisine, which combines traditional Basque flavours with modern techniques and presentation.
They offer a choice of three tasting menus, each consisting of more than 20 courses that showcase the chef's vision and philosophy. Before you start your meal, you can tour the garden, the greenhouse, and the kitchen, where you can sample some snacks and drinks along the way.
How to Make Your Own Zero Waste Dining Experience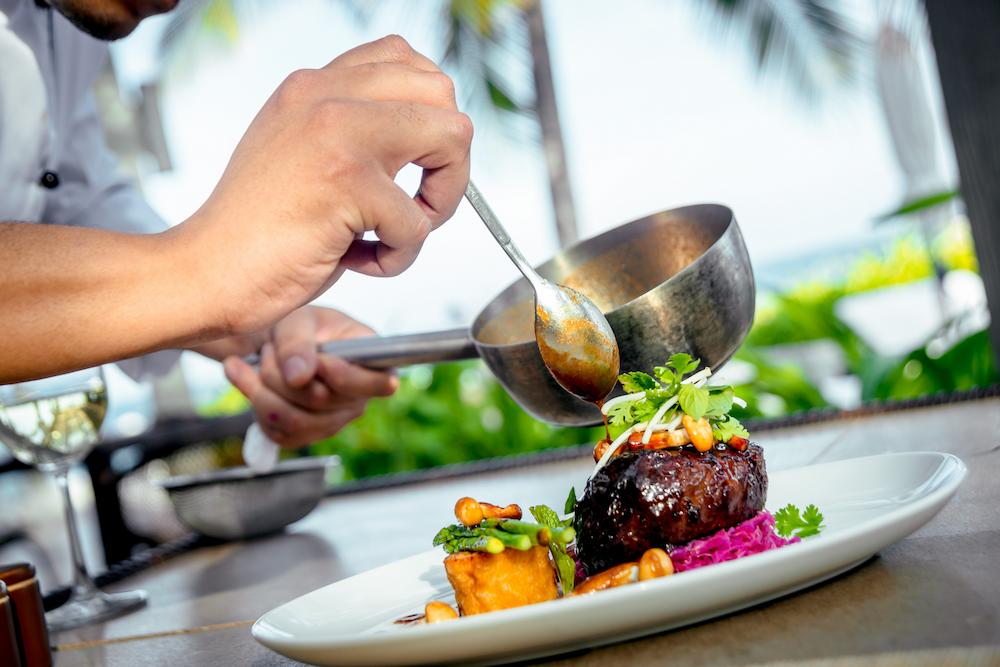 If these zero waste restaurants inspire you, try some of their practices at home or when you travel.
Here are some tips on how to make your own zero waste dining experience:
Plan ahead and buy only what you need
Choose local, organic, and seasonal ingredients
Avoid packaged and processed foods
Use reusable containers, bags, and utensils
Cook from scratch and use every part of the food
Compost your food scraps or feed them to animals
Donate or share your leftover food with others
Enjoy your food and appreciate its value
Zero waste dining is not only good for the environment but also for your taste buds. By choosing zero waste restaurants, you can support local communities, discover new flavours, and positively impact the world.
So next time you travel, why not try some amazing zero waste restaurants and see how delicious and rewarding zero waste dining can be?