Why travel to Canada?
There are plenty of reasons to be excited when planning a trip to Canada. With stunning natural landscapes and vibrant cities, Canada offers a host of opportunities for adventure and exploration.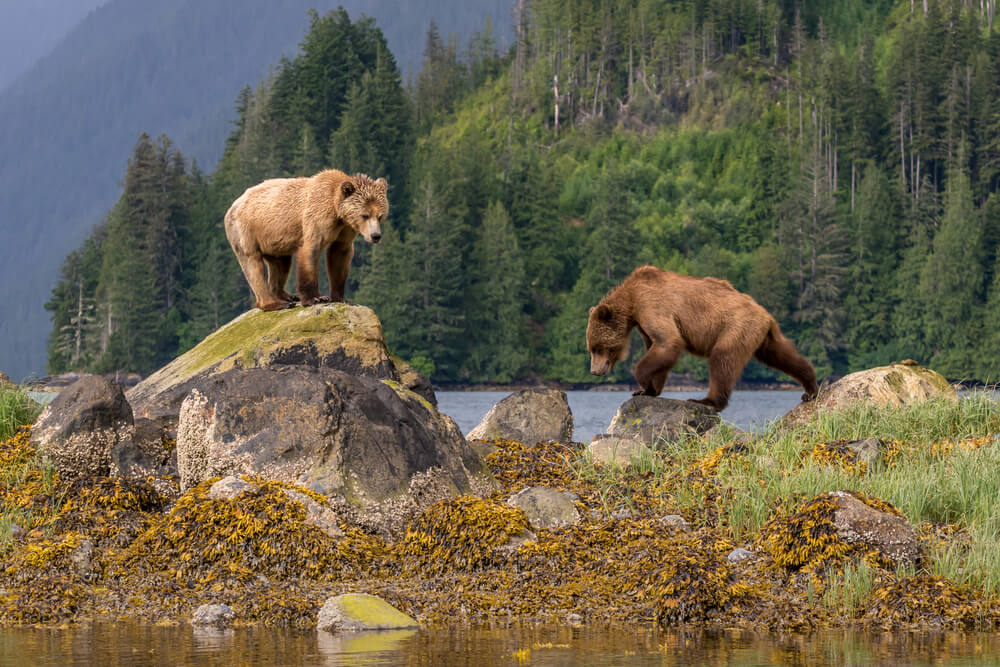 What is there to do in Canada?
Canada offers a range of attractions and activities that are sure to appeal to travellers of all interests. You can seek adventure in the great outdoors or explore the rich culture and history of Canada's cities. There's something for everyone to enjoy.
Some of the top attractions and activities in Canada include:
Exploring the natural beauty of Banff National Park. Stunning mountain scenery and plenty of hiking, skiing, and other outdoor activities are available here.
Taking in Montreal's vibrant culture and architecture. The city is known for its historic districts and lively arts scene.
Visiting Niagara Falls, one of the world's most famous natural wonders. Where you can take a boat tour or admire the breathtaking views from dry land.
Experiencing the excitement of Toronto, Canada's largest city. Home to plenty of attractions, from the iconic CN Tower to the lively streets of the Distillery District.
InsureandGo's travel insurance can help protect you and your travel plans no matter where your Canadian adventure takes you. Our travel insurance covers over 100 sports and activities so that you can enjoy your pursuits with confidence.
How to Travel Canada on a Budget
If you're planning a trip on a budget, there are still plenty of ways to make the most of your Canadian holiday without breaking the bank.
Here are some tips:
Consider travelling during the off season, when prices are often lower than during peak tourist times.
Look for deals on flights and accommodations, such as last-minute booking discounts or package deals.
Take advantage of free attractions and activities. Explore public parks or attend festivals and events.
Use public transportation or rent a car to get around, rather than relying on taxis or other expensive modes of transportation.
Pack your own meals and snacks, rather than eating out for every meal.
At InsureandGo, we understand the importance of staying within a budget while travelling. That's why we offer affordable travel insurance options, including family travel insurance, so you can protect your travel plans without overspending. 
Be sure to read our budgeting guides to make the most of your money.
Where to Travel in Canada
Canada is a vast country with a variety of destinations to choose from. From exploring the great outdoors to immersing yourself in Canada's rich cultural heritage, Canada has plenty to offer.
Here are some top destinations in Canada to consider:
Vancouver, British Columbia: Located on the west coast of Canada, Vancouver is a vibrant city with plenty of natural beauty to explore, including Stanley Park and the nearby mountains.
Quebec City, Quebec: One of North America's oldest cities, steeped in history and charm. Visit Old Quebec's historic district, a UNESCO World Heritage site.
Prince Edward Island: This picturesque island off the east coast of Canada is known for its sandy beaches, scenic countryside, and delicious seafood—a must for Anne of Green Gables fans.
Is Canada Great for Adventure Holidays?
Canada offers plenty of opportunities for adventure, from skiing in the Rockies to hiking in the Canadian wilderness. There are loads of amazing experiences awaiting you in Canada, it's a fantastic destination for travellers looking for adventure, natural beauty, and culture. 
At InsureandGo, we understand that unexpected events can happen anytime, and we're here to help protect you and your travel plans. This is why we offer quality Canada travel insurance; whether you're travelling with family, friends, or solo, we've got you covered so you can have peace of mind. 
So what are you waiting for? Start planning your Canadian getaway today!