We love nothing more than rocks that look a bit like other things. We've already blogged about rocks that look a bit like people… Now how about rocks that look like mushrooms? Or bridges? Or elephants and crocodiles having a fight? Because you can find all of those at Ciudad Encantada in Spain!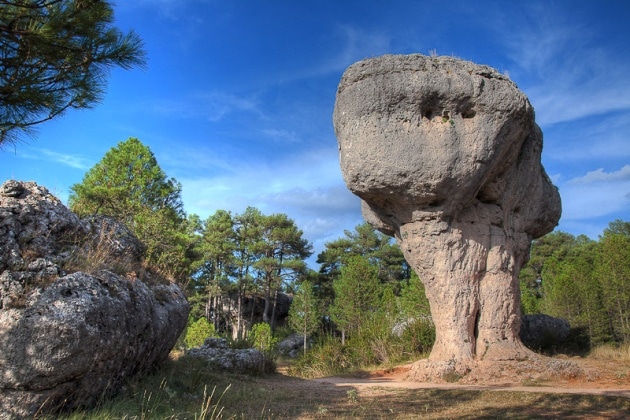 Ciudad Encantada is Spanish for "Enchanted City", and it's the name of a 250-acre geological site in Castile-La Mancha, Spain, near the actual city of Cuenca. The site features a spectacular selection of different rock formations, which have been fashioned into their present shapes over millions of years by the weather and the nearby Júcar river.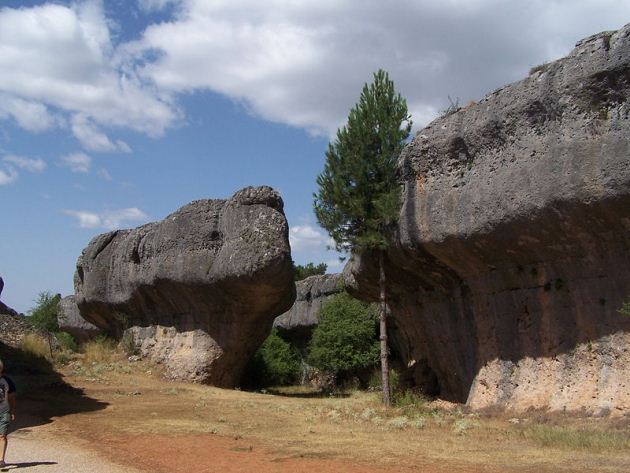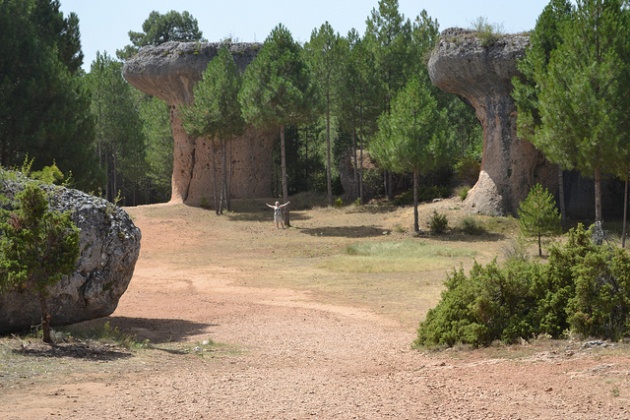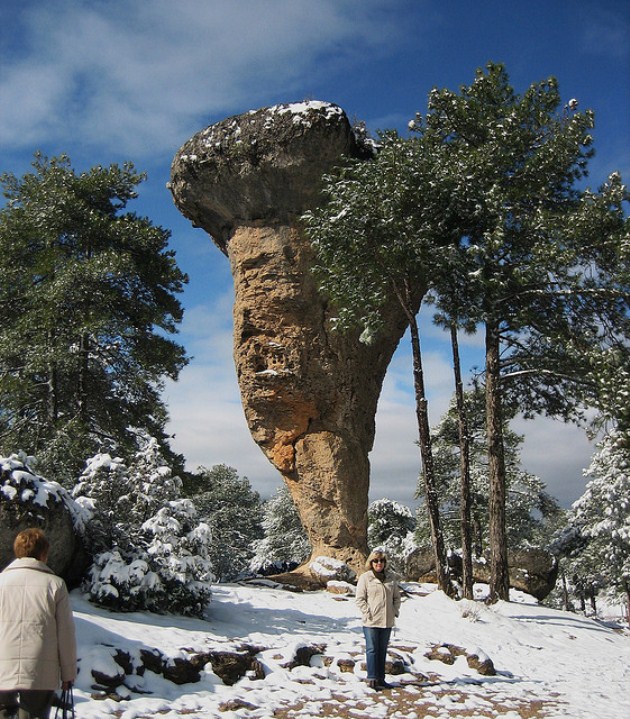 Most of the rocks are shaped like giant mushrooms but there's a variety of other shapes available, including el mar de piedra ("the stone sea")…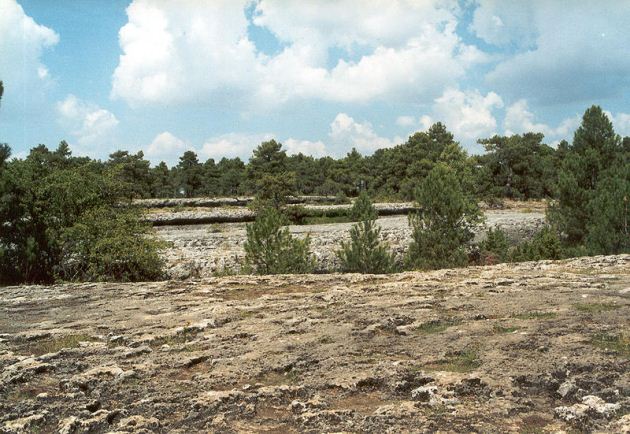 And a bridge that looks a bit like an elephant and a crocodile having a fight…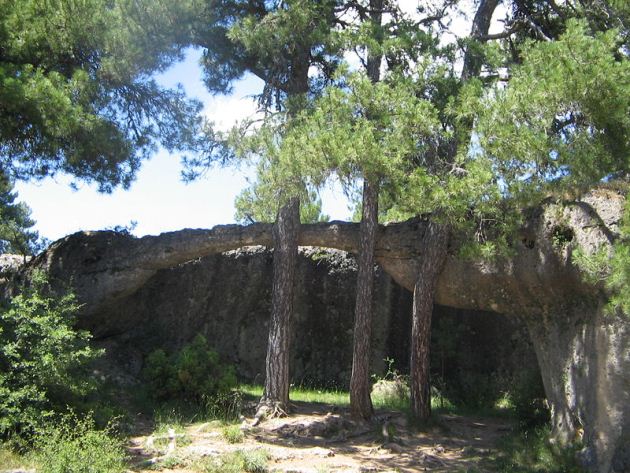 (When I first saw that photo, I definitely saw an elephant and a crocodile having a fight. But now I'm not so sure…)
I tried to find out exactly how the formations at Ciudad Encantada came about, but the only article I could find that explained it in detail was a page on the Spanish version of Wikipedia. Unfortunately, my knowledge of Spanish doesn't go any further than "hello", "please" and "thank you" (occasionally with a lisp), so I've had to resort to Google Translate which, as you'll see, isn't perfect:
The rock formations of the Enchanted City are karst formations, which dates back to the period Cretaceous, approximately 90 million years. In the Cretaceous, the Tethys Sea covered much of what is now the Iberian Peninsula and the area that today makes up the Enchanted City was part of the background. It was a calm water area where there was a significant deposition of salts, mainly calcium carbonate, from the skeletons of the animals in the area and the portion dissolved in water.
At the end of the Cretaceous, the Alpine orogeny caused the elevation of the land, becoming part of the landmass of the surface that were previously seabed. Banks converted calcium carbonate in limestone were exposed to atmospheric agents such as rain, temperature changes, and biological agents, as the action of different living things, which were gradually eroding the rock. The limestone is very permeable and allow infiltration of rainwater. The water, along with the action of carbon dioxide (CO2), the limestone dissolves further increasing its porosity and forming galleries inside, resulting in the formation of karst.
The Enchanted City is a very advanced karst where much of the rock has been dissolved, most of the galleries have been demolished by falling roof of the caves and are only blocks standing stone areas stronger than acquire by erosion shapes.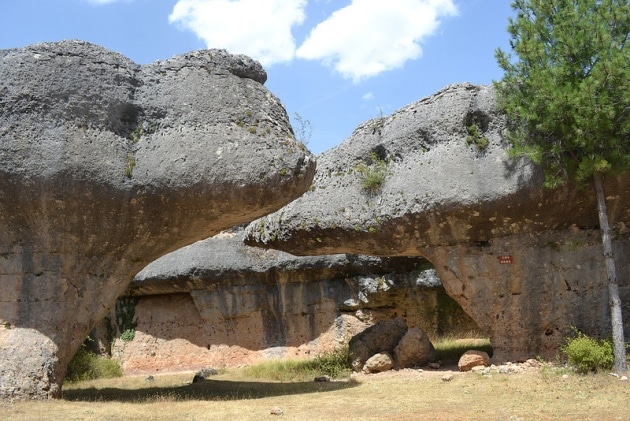 In 1929, Ciudad Encantada was declared to be a Natural Site of National Interest by the Spanish government, and has been protected ever since.
Photo credits: Luis_Jimenez, Dubas, Tris2000, Guadalinfo Villaharta and Xoan de Pez