We understand that the recent news about the devastating wildfires in Greece, which have affected thousands of locals and tourists, might have left you naturally concerned about your upcoming trips.
We're here to lend a helping hand and provide you with some valuable tips and answers to your most pressing questions.
We extend our heartfelt thoughts to everyone impacted by this continuing incident.
If the wildfires have affected your trip please:
Contact your tour operator or airline for advice and information.
Follow local health advice, such as for dealing with heatwaves.
If you are planning on travelling, always keep up to date with and follow the latest advice from the Foreign, Commonwealth and Development Office (FCDO), especially as travelling against it would invalidate your travel insurance.
See more details about your cover below, if you have an existing InsureandGo policy.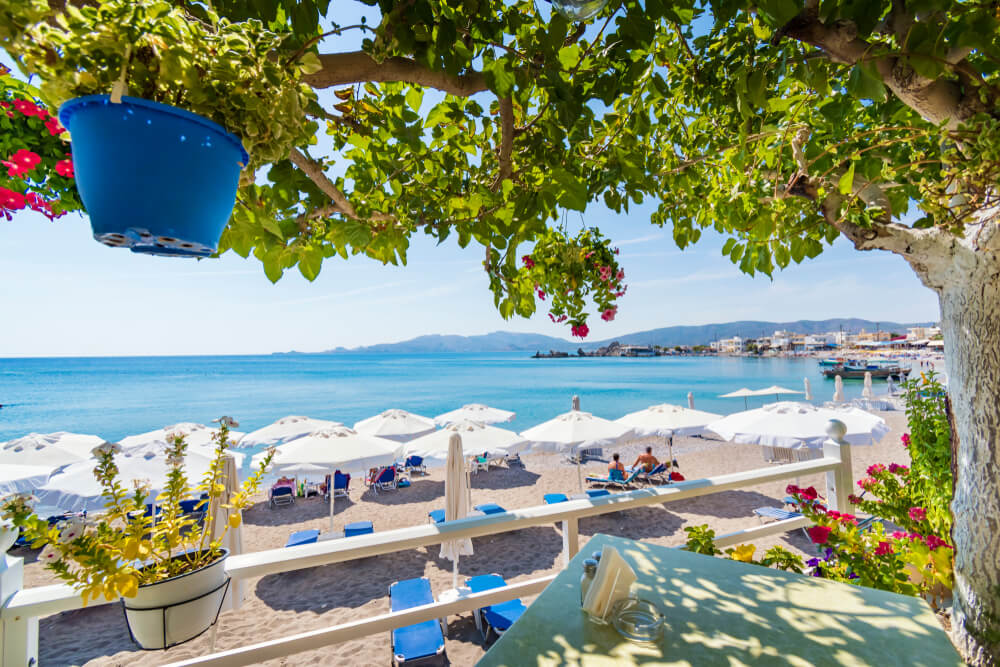 What if I have a medical emergency relating to the wildfires?
If you're injured or fall ill due to a wildfire or heatwave, your policy will cover you in the normal way, per policy terms and conditions.
You would not be covered for medical expenses if you have visited an area that the FCDO have advised against travelling to due to wildfires.
Can I choose not to travel?
The main purpose of travel insurance is to cover the costs of emergency medical treatment or repatriation if the worst happens. These costs can easily run into hundreds of thousands of pounds.
Travel insurance can cover you if you need to cancel or cut short your holiday, but this is only under particular circumstances, not because of a disinclination to travel.
You could be covered for cancellation if you're advised in writing not to travel by a medical practitioner because you are deemed to be at significant risk due to your existing medical conditions. This will be reviewed on a case by case basis.
You cannot claim under your policy if you personally decide not to travel because you are worried about wildfires.
If the FCDO advise against travel to a destination as a result of a wildfire, and you choose to travel against this advice, cover will remain in place on the policy. However there is no cover under any section of your InsureandGo policy for claims caused by the wildfires.
What if my flight or accommodation is cancelled?
If your flight or accommodation is cancelled, you should first speak to your airline, accommodation provider or tour operator to seek refunds or replacement flights. Any bookings made through a credit card may also have recoverable costs.
If your policy includes natural disaster, you're covered if you have to cut short or cancel your holiday due to the ongoing wildfires.
What do I do if my holiday has been cancelled or cut short?
You will need to contact your holiday provider in the first instance. If they cannot provide a refund or alternative accommodation/flights, and you cannot recover your costs elsewhere, you may need to log a claim with your travel insurance provider. If you are an InsureandGo policy holder you will need to have natural disaster cover in place.
If you wish to return home earlier than planned, you will need approval from our 24h emergency assistance team in order for claims to be considered.
What sort of travel insurance policy do I need to protect myself against this type of event in the future?
In order to ensure you are covered for events such as wildfires, you would need a policy which includes our optional natural disaster cover.
This can be added to any InsureandGo travel insurance policy and includes up to £3,000 for delayed departure and accommodation expenses. It also includes up to £1,000 extended missed departure cover.
You would be covered:
If you arrive at your destination and are unable to use your original accommodation, you would be covered to book alternative accommodation
If your flight is diverted and you end up in a different destination, you would be covered to book alternative accommodation
If your flight is cancelled or delayed, you can book extra accommodation
If your flight is delayed due to the wildfires for over 12 hours, we can consider claims for you abandoning your trip.
For this cover to apply, the fires would need to be an unknown event at the time of you purchasing the policy or booking the trip.

Follow the official advice
Wildfires are highly dangerous and unpredictable. The situation can change quickly, so you should stay up to date with official advice. Follow 112 Greece on Twitter for the latest advice and information. Don't worry; your phone should be able to translate it for you.
Ensure emergency alerts are enabled on your phone to receive SMS updates from the Greek Civil Protection. They also publish a daily map detailing fire risk by area.
Avoid risking any further fires
Many wildfires are unintentionally started by people. You can cut down on the chances of starting another by:
Taking care when visiting or driving through woodland areas
Ensuring cigarette ends are properly extinguished
Not lighting barbecues
Important phone numbers and links
If you are a British national affected by wildfires, please follow the guidance from the emergency services. Call the Greek Emergency Services on 112 if you are in immediate danger.
The Greek government has established a Crisis Management Unit to respond to the situation in Rhodes. They can be contacted on:
+30 210 368 1730
+30 210 368 1259
+30 210 368 1350
For 24/7 British consular assistance, call +44 20 7008 5000.
Be sure to check the FCDO for the most recent travel advice.
Please see the following pages for further information about travelling to specific destinations.