An important update from the InsureandGo Team
We are delighted to announce that InsureandGo now forms part of the AllClear Group. We are currently upgrading our travel insurance policies and will be back very soon with new InsureandGo policies.
In the meantime, we can offer you a quote from a wide range of policies provided by our sister company AllClear Travel Insurance.
Why you're in very safe hands with AllClear Travel Insurance

Travel insurance for people with cancer
Travel insurance and cancer… We understand those two things don't necessarily fit well together. However at InsureandGo, we believe travel insurance should be made available to as many people as possible. So if you have cancer and you're concerned about whether travel insurance will cover you, or you've had trouble getting covered in the past, we may be able to help you.
Can you get travel insurance if you have cancer?
Getting travel insurance when you have cancer can be tricky – many insurers simply don't offer insurance to cancer patients as they consider them to be more likely to make a claim. One of the things that makes us stand out from our competitors is that we will consider any and all medical conditions.
We'll need to ask some questions about your conditions and we may charge you extra to be covered for them. The extra charge depends on your health and the conditions you have, but we aware that it can be higher than the cost of covering other types of conditions.
Get a quote online or give us a call on 0330 400 1383 to go through our short and simple medical screening.
What is typically covered in travel insurance for people with cancer?
If you're able to have your current illness included on your policy, then InsureandGo can cover the cost of emergency medical treatment you need abroad and repatriation if you or the person with cancer travelling needs to be returned home for medical reasons. If your cancer is excluded from the policy, then this will only apply to any illness or injury not resulting from the pre-existing illness.
Can you get travel insurance if you have terminal cancer?
Yes, we can insure your if you have terminal cancer. However, we cannot provide cover for any claims that result from that terminal condition.
Can you get travel insurance if you're in remission?
Yes, we can insure you if you're in remission. However, we'll need you to complete a simple medical screening. Get a quote online or give us a call on 0330 400 1383 to go through our screening process
Am I covered for all stages of cancer?
All stages of cancer are considered when applying for cover, after completing our simple medical screening. We'll make any final decisions based on your individual illness and requirements.
Types of cancers we can cover
We'll consider all types of cancers, and base any decisions on the individual customer. Travel insurance for cancer sufferers is a sensitive issue, and we aim to be as helpful as possible, no matter the condition. Give us a call on 0330 400 1383 to go through our screening process.
Do you have a serious medical condition that may benefit from being insured by a specialist provider?
If so, you can click here to view a directory of specialist medical providers, or call 0800 138 7777.
Does the cost of cancer travel insurance rise depending on the holiday destination?
Yes, as there are certain regions which are costlier for medical treatment. This means the premium for the cover will rise as well. To find out how much your insurance will cost with the destination in mind, please give us a call on 0330 400 1383.
To find out more information about what's covered for people travelling with cancer, please see our FAQs, read through our policy documents, or get in touch to speak to us.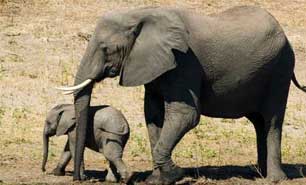 We can cover your kids for free!
If you're going away with your children, we can cover them on your policy at no extra charge, whether you buy an annual policy or single trip cover.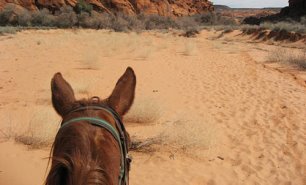 We cover over 50 activities!
All of our travel insurance policies come with cover for over 50 activities and sports as standard, so you can get up to more on your trip.