Get a travel insurance quote
Travel insurance for people with HIV
We understand that insuring a medical condition can be a bit frustrating, and with around 100,000 people living with HIV in the UK (according to the National Aids Trust), we want to make it as easy as possible for you to get travel insurance. So, if you have HIV and are concerned about whether travel insurance will be able cover you and your condition, or you've had trouble getting covered in the past, we may be able to help you.
One of the things that means we stand out from the crowd is that we will consider all medical conditions, including HIV! Simply contact us or get a quote online to go through our simple medical screening process.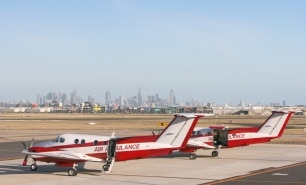 We consider all conditions
If you have a pre-existing medical condition, you don't need to worry - you can declare them online quickly and easily.
What does HIV travel insurance cover?
If you have HIV, we'll do our best to find a policy that's best suited to your needs. Like all our policies, our travel insurance covers HIV and will include some great features as standard, including:
Holiday cancellation cover
Passport, money and documents cover
Delayed departure cover
Personal accident cover
Accommodation cover
Medical and hospital expenses cover (unrelated to your HIV condition)
For more information on what's covered with travel insurance for HIV and other medical conditions, have a read of our policy documents. If you have another existing medical condition we can possibly cover you for that as well!
And if you still can't find what you're looking for, why not get in touch with us – we'll try and help.
Please note: 'HIV travel insurance' is a general term for one of our standard travel insurance policies including cover for other health conditions, which is subject to medical screening and may require an additional premium. We don't offer specialist cover for this specific condition.