An important update from the InsureandGo Team
We are delighted to announce that InsureandGo now forms part of the AllClear Group. We are currently upgrading our travel insurance policies and will be back very soon with new InsureandGo policies.
In the meantime, we can offer you a quote from a wide range of policies provided by our sister company AllClear Travel Insurance.
Why you're in very safe hands with AllClear Travel Insurance

Travel insurance for over 75s
Whatever your age, thinking about travel insurance is boring. Going away on holiday, however, very much isn't! If you're over 75 and you've got more time to travel, you may be worried about how to get insured.
Well, stop worrying now! At InsureandGo, we think travel insurance should be available to as many people as possible. Whether you're 21, 85 or over 100, we've got a policy for you. So to give you a bit of extra reassurance, we've answered a few of the questions you might have.
Will my policy be more expensive if I'm over 75?
Yes. Put simply, they rise because there's an increased risk when you travel. This is normal with travel insurance policies. You may also pay slightly more to have pre-existing medical conditions included on your policy. 
How long can I go on holiday for if I'm over 75?
If you're aged 66 or over at the time you buy your policy, we can only cover you for up to 31 days per trip. This applies to single trip policies and annual multi-trips. If you buy an annual multi-trip policy, there's no limit to the number of trips you can take during the year. Just as long as each one is no longer than 31 days.
Travel insurance for over 75s with pre-existing medical conditions
At InsureandGo, we'll consider any medical conditions you might have. What does that mean? Well, it means we won't just exclude your conditions – we'll ask you questions about them first so we can work out if we can cover you for them and, if we can, how much extra that will cost.
Sometimes we'll be able to cover your conditions at no extra charge, but sometimes we might have to charge you a little bit extra.
Our policy wording booklets have more details regarding medical conditions and your travel insurance.
If you'd rather speak to someone, then feel free to use our live chat feature or call one of our agents on 0330 400 1383. They're a nice bunch and they're always happy to help.
Cruise travel insurance
Planning on taking a cruise as well? We offer optional upgrades for cruisegoers with our specialist cruise travel insurance.
Just like our standard travel insurance, we can consider any pre-existing medical conditions on our cruise travel insurance, which also has no upper age limit.
Our cruise holiday insurance includes extra cover for a number of cruise specific eventualities including cabin confinement, interruption, itinerary changes and more.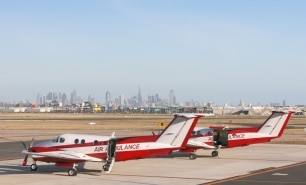 We consider all conditions
If you have a pre-existing medical condition, you don't need to worry – you can declare them online quickly and easily.