Pregnancy travel insurance
Pregnancy travel insurance can be daunting, and no one wants to spend too much time thinking about travel insurance! We believe getting covered during your pregnancy should be simple, so you can concentrate on looking forward to your trip, whether it's a short break or a worldwide extravaganza.
 Is pregnancy covered by travel insurance?
Yes! Our travel insurance policies will cover you, even if you're pregnant.
Do you need special travel insurance when pregnant?
Holiday insurance is always a top priority when booking a getaway, but even more so when it comes to travelling whilst pregnant.
A good pregnancy travel insurance policy will cover most potential issues that could arise on your holiday, such as premature birth, and give you peace of mind throughout your trip. We cover pregnancy complications on all of our single trip and annual multi-trip insurance policies, from Budget to Black cover, so you can be covered for the full 40 weeks!
What is covered by our pregnancy insurance policy?
Our standard travel insurance policies cover you for a range of benefits, such as:
Hospital and emergency medical cover for complications resulting from pregnancy
Cancelling and cutting short your holiday
Personal accident
Delayed departure or abandoning your trip
Personal liability
Legal expenses
Accommodation cover
Medical and other expenses
For more information about our cover, you can read our policy documents for a full list of inclusions, exclusions and add-ons for the different polices – before you buy.
While some insurance providers only cover premature birth up to the 28th week, at InsureandGo we cover single premature births until the 32nd week so you can have peace of mind for longer!
*Although we don't cover natural child birth beyond the 32nd week, we do continue to provide medical cover for any unexpected complications of pregnancy and/or childbirth up until the end of the 40th week. This means that a birth in or after the 32nd week would only be covered in the event it was caused by an unexpected complication.
We will also provide cover for trip cancellation and curtailment in the event a doctor advises that you are not fit to travel because you are suffering from complications of pregnancy or childbirth.
Is being pregnant considered a medical condition for travel insurance?
We don't consider pregnancy or childbirth to be a medical condition – so you won't be charged any extra to be covered for your holiday. On all our policies, we provide cover for claims that may come from unexpected complications of pregnancy and childbirth.
Pregnancy insurance and medical conditions
While pregnancy is not considered a medical condition when you buy a travel insurance policy from us, if you have a diagnosed pre-existing medical condition (diabetes, for example), then you will need to declare it before purchasing your policy. This is because your condition may need to be covered separately, and this may come with an extra cost.
If you have an existing condition that you need to declare, you can use our simple medical screening process – just choose a Silver, Gold or Black level policy and answer a few questions about your health. We're able to cover many conditions at no extra cost, but remember that if you don't declare your medical conditions before you buy your policy, you will not be covered should anything happen. If you need any guidance or help, get in touch and we'll help you with the best insurance policy for your pregnancy.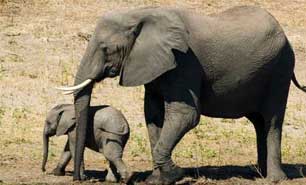 We can cover your kids for free!
If you're going away with your children, we can cover them on your policy at no extra charge, whether you buy an annual policy or single trip cover.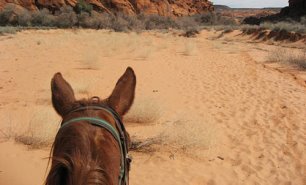 We cover over 50 activities!
All of our travel insurance policies come with cover for over 50 activities and sports as standard, so you can get up to more on your trip.
Things you need to consider when travelling whilst pregnant
In what stages of the pregnancy is it OK to travel?
Some women prefer not to travel in the first 12 weeks of pregnancy because of the nausea and tiredness during the early stages, as well as the risk of miscarriage being higher in the first three months, whether you're travelling or not.
Travelling during the later stages of pregnancy can be uncomfortable for some women and so it's advised to travel between four and six months. However, it's entirely up to you – many women are happy to travel throughout the duration of their pregnancy, which is why our pregnancy travel insurance is flexible to cover your individual needs.
At InsureandGo our pregnancy travel insurance covers premature natural childbirth until the end of the 32nd week (and up to the end of the 24th week if you're having more than one baby)
Contact us for any other queries regarding your pregnancy and travel insurance.
Is it safe to fly when pregnant?
Flying is not harmful to you or your baby, but it's important to discuss any health issues or pregnancy complications with a midwife before you travel. Some airlines may not let you fly towards the end of your pregnancy, so check the airline policy before you book your flight.
Can you cancel flights or whole trips due to pregnancy?
Our policies allow you to claim for cutting short or cancelling your holiday if you become pregnant after we've sold you the policy, and you'll be more than 32 weeks pregnant (24 weeks if you know you are having more than one baby) at the start of or during your trip, or if your doctor advises that you're not fit to travel because you're suffering from complications of pregnancy or childbirth.
If you choose to travel beyond 32 weeks, you can't claim for cutting your trip short unless it's as a result of the complications of pregnancy or childbirth.
Zika virus and pregnancy
The Zika virus shouldn't be a concern for anyone who isn't pregnant as it will often occur as a mild infection and isn't harmful. If you are pregnant, there is evidence that it causes microcephaly (small heads) and other birth defects. The NHS recommends that if you're pregnant, you should avoid any countries with a moderate to high risk of virus transmission. Please visit the GOV.UK website for the most up-to-date list of countries by level of Zika risk.
If you want to work out which policy is right for you and calculate how much it'll cost, you can get a quote here. Contact us for any other questions you may have regarding your pregnancy and travel insurance.