Backpackers insurance
Whether you're going on a gap year or island-hopping between jobs, it's super important to have appropriate travel insurance. At InsureandGo, our single trip policies can cover you abroad for up to 365 days and we consider people with all medical conditions, so you can explore the world with peace of mind.
What is backpacker insurance?
Backpacker travel insurance needs to cover you for multiple countries, and usually for a longer period of time than the average holiday. Our policies can cover a one-off trip of up to 365 days, and you can get an online quote for a backpacking adventure through up to 9 different countries.
Why do I need a backpacker policy?
Whatever type of holiday you're going on, you need to make sure you have the right level of travel insurance cover. This is especially true for backpackers, who spend more time travelling around, stay in hostels rather than hotels, and often seek out more exciting activities. All our policies will cover you for cancelling or cutting short your trip, lost or delayed baggage, emergency medical expenses, and lots more!
Backpacking and medical conditions
We understand that insuring a medical condition can be a little frustrating if you've had trouble getting covered with other insurers in the past. Getting the right insurance becomes especially important when you go backpacking with a medical condition so make sure that you always declare any pre-existing conditions you may have (such as asthma or diabetes) to make sure you're covered.
At InsureandGo we consider all medical conditions. Simply get a quote online and go through our simple medical screening process.
What should I look for in backpackers insurance?
Whether you're fresh out of school, looking to take a longer break or taking on a holiday with a difference, the one constant is that all backpackers want to feel safe and secure while they're abroad, which is where travel insurance comes into play.
At InsureandGo we have four levels of single trip cover so you can choose the travel insurance policy that's best for you.
Below are some aspects of our backpacker cover that come as standard. For example:
Medical expenses
Baggage
Cancellation
Personal liability (if you injure someone or damage their property – really try not to, though)
Backpackers tend to be on the more adventurous side so there's also a series of extras that you can add to your policy:
What do we exclude?
Any claim arising directly or indirectly from any medical conditions which have not been disclosed and accepted by us
Any claim resulting from being drunk or intoxicated
Any claim resulting from a natural disaster (unless you've added natural disaster cover for a small extra premium)
A full list of inclusions, exclusions and add-ons can be found in our policy wording booklets. Why not talk to a member of our team or get a quote here?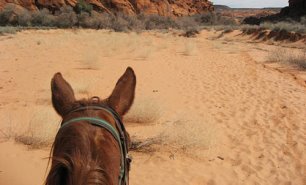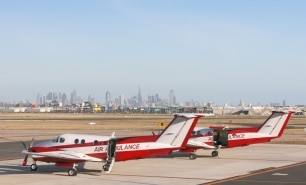 We consider all conditions
If you have a pre-existing medical condition, you don't need to worry – you can declare them online quickly and easily.