An important update from the InsureandGo Team
We are delighted to announce that InsureandGo now forms part of the AllClear Group. We are currently upgrading our travel insurance policies and will be back very soon with new InsureandGo policies.
In the meantime, we can offer you a quote from a wide range of policies provided by our sister company AllClear Travel Insurance.
Why you're in very safe hands with AllClear Travel Insurance

Expat travel insurance
N.B. You should not purchase this travel insurance if you are already an expat. If you are not a resident of the UK at the time of purchase, we are unable to cover you. This travel insurance lasts from when you leave your house in the UK to 24 hours after you go through the immigration of your new home country.
What is expat travel insurance?
Expat travel insurance is a policy designed for UK residents who are leaving the country to go and live abroad. Thousands of Brits leave the UK every year to become expats – so if you're planning on becoming one of them, we can help. For people who are emigrating, we offer one-way travel insurance policies with comprehensive cover for your outgoing trip, even if you're making a few stopovers on the way. Once you've moved abroad, we can no longer cover you – our policies are only valid for people who are UK residents and whose trips start in the UK.
What's covered with expat travel insurance?
An expat travel insurance policy from InsureandGo covers your outward journey starting from where you live and ends 24 hours after you leave immigration control in the final country you go to (or at the end of the period shown on your insurance certificate, depending on which is earlier). We don't offer policies for people who are already expats, and can't cover holidays that start outside the UK.
We also cover you for a range of benefits as standard with our budget policy, some of which include:
Medical and other expenses
Hospital benefit
Personal accident
Personal belongings and baggage
Personal liability
Legal expenses
Accommodation cover
For more information about what's covered with our travel insurance policies, have a read of our policy documents.
Is expat travel insurance worldwide?
Our one-way travel insurance policies can cover you worldwide – just choose the region you'll be moving to when buying your policy. The only countries we don't cover travel to are countries the FCDO says you should avoid. If you've got any questions, have a look at our FAQs page.
If I need to be repatriated, which country will I be taken to?
If you need to be repatriated, it can either be back to the UK or onwards to the country to which you're emigrating.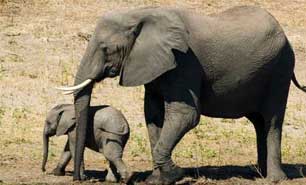 We can cover your kids for free!
If you're going away with your children, we can cover them on your policy at no extra charge, whether you buy an annual policy or single trip cover.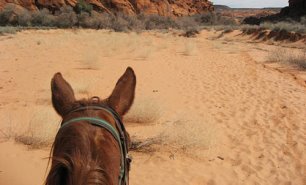 We cover over 50 activities!
All of our travel insurance policies come with cover for over 50 activities and sports as standard, so you can get up to more on your trip.