Specialist Travel Insurance
Hassle-free. Get a quote in seconds.
Going to France?
Make sure you have the right travel insurance for your holiday to France – post-Brexit, travel insurance is as important as ever. Some things you should take into account are:
The cost of your trip – No one wants to cancel their holiday but if you have to, you'll want to know that you can get your money back
The activities you're likely to be doing – If you're planning anything more extreme, we can offer you extra cover
Will you need additional

 

snowboarding

 

or

 

ski travel insurance?
The cost of your baggage
Don't forget to check the

 

latest travel advice for France from the FCDO
Our Coronavirus Travel Insurance is rated Superior by a leading UK Consumer Champion. All of our policies will cover you if you catch Coronavirus.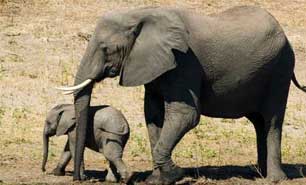 We can cover your kids for free!
If you're going away with your children, we can cover them on your policy at no extra charge, whether you buy an annual policy or single trip cover.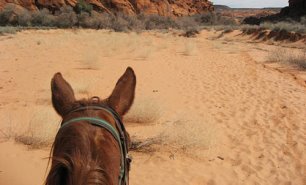 We cover over 50 activities!
All of our travel insurance policies come with cover for over 50 activities and sports as standard, so you can get up to more on your trip.
What is covered with travel insurance to France?
As standard, our policies cover for over 50 sports and activities, so you can get up to more on your holiday. We also offer a range of benefits, some of which include:
Medical expenses and hospital benefit
Personal accident and liability
Cancelling and cutting short your holiday
Abandoning your trip
Delayed departure
Accommodation cover
Personal belongings and baggage
Personal money, passport and travel documents
Legal expenses
Our Silver, Gold and Black policies also allow you to declare any pre-existing medical conditions.
We want you to have the best possible experience on your holiday to France. That's why we've put together some fun and interesting facts and other important information that you might want to know before you travel.
Currency
Euro
Most common languages spoken
French
Capital
Paris
Top destinations

Bordeaux

Lyon

Nice

Cannes

Chamonix

Continent
Europe
Population
Approx. 67 million
Plug type
Plug type E
Driving side
Right-hand side
Seasons

Spring – March to May

Summer – June to August

Autumn – September to November

Winter – December to February

Laws
Local laws and customs
Surfing travel insurance for France
Whether it's your first-time surfing or you're an experienced surfer searching for the next big wave, you probably don't want to spend too much time thinking about travel insurance for your trip to France.
Luckily for you, you've come to right place. Surfing is covered as standard under all our policies, and we make getting insurance as quick and simple as possible, so you can get on with planning your trip to France. Check out our surfing travel insurance page for more information and remember that, if you're taking your own board away with you, you might need to add extra valuables cover to your policy.
Do I need a visa for France?
No. If you're a British citizen with a valid passport, you don't need a visa to travel to France.
Healthcare in France
British citizens should have a free European Health Insurance Card (EHIC) or Global Health Insurance Card (GHIC) to use abroad in France. This covers any necessary treatments that may be needed in public healthcare centres or hospitals while you're on holiday in France. This doesn't mean you shouldn't buy travel insurance, as it's important to make sure you're covered for anything unexpected that might not be covered by the EHIC or GHIC.
You can find more information about healthcare in France here.
Can I get assistance if I fall ill or injure myself while in France?
Yes – In the unfortunate event of needing emergency medical treatment while abroad, our 24-hour assistance team are always on hand to help you. All our travel insurance policyholders can contact our specialised team.
Did you know that…?
The guillotine was used in France from 1789 to 1977 as a humane and "painless" way to execute people. Dr Joseph-Ignace Guillotin gave his name to it, but he didn't invent it – and nor was he even in favour of capital punishment.
Bastille Day is held on 14 July and celebrates the French nation. But when the Bastille, a medieval fortress and prison in Paris, was stormed on that day in 1789, it only had seven elderly inmates – four forgers, two "lunatics" and a "deviant"!
French was the language of the royal court in England for more than 300 years after the Norman Conquest. Meanwhile in France by 1880, four out of five French people couldn't speak, read or write French. They used regional languages instead.
Some visitors are overwhelmed by Paris – so much so that the city has its own syndrome. Sufferers from Paris syndrome get dizzy, panicky, delusional and feel persecuted. Japanese tourists get it the most and 20 a year have to be flown home!
George Orwell, author of Animal Farm, would have been in trouble with the French authorities for naming the book's lead character Napoleon. Napoleon is a pig – and in France it's illegal to name a pig Napoleon.
The oldest bridge across the River Seine in Paris is the Pont Neuf – whose name means "New Bridge". When it was finished in 1607 there were several older bridges, but none of them has survived – making the New Bridge the oldest!